Winston Churchill was not only one of leaders through World War II, but he was one of the greatest leaders the world has ever known. His speeches inspired hundreds of thousands of people during the dark times Britain witnessed when it was the last country left fighting Hitler and the Nazis. His quotes are still used to this day to inspire and drive people in their everyday lives.
Childhood and early youth
On November 30th, 1874, Winston Churchill was born in Blenheim Palace in Oxfordshire, England. He was born into a family of wealthy aristocrats. Churchill's father, Lord Randolph Churchill, held multiple important positions in the British government. Because of his family and his father's positions, Winston Churchill had an interest in the world of politics from an early age.
Churchill joined the British cavalry right after his graduation from the Royal Military College. His life as a soldier allowed him to travel the world during his service. During this time, thanks to his many talents, Churchill wrote for newspapers about the battles and military life.
Churchill became a British war hero when he got captured during the Second Boer War. He escaped his imprisonment and walked for over 300 miles to reach safety!
Churchill's political life starts
Winston Churchill held his first political position in 1900 when he was elected into Parliament. For the next 30 years, he would hold multiple different offices, where he had many ups and downs. During this time, he also wrote many books on the history of World War I and drafted many of his famous speeches.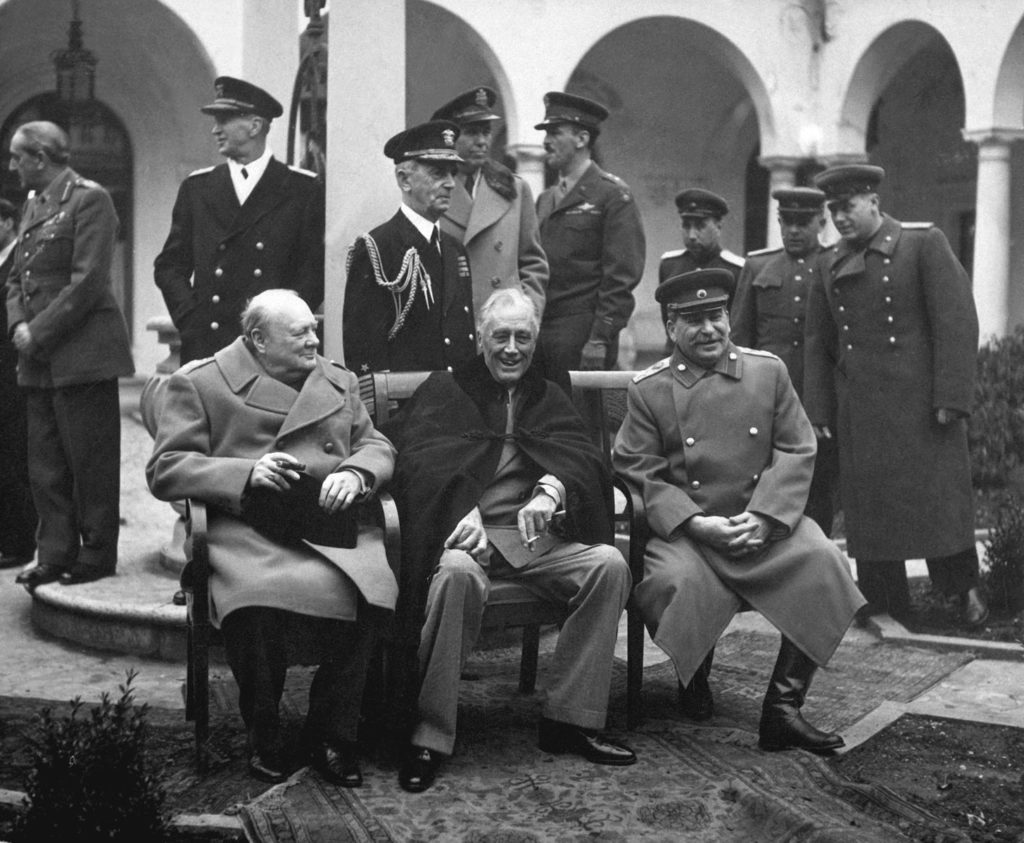 Prime Minister Churchill
Once World War II started, Winston Churchill was commanding the Royal Navy as the First Lord of the Admiralty. At this time, Neville Chamberlain was the Prime Minister of Britain and his entire policy towards Hitler and Nazi Germany was appeasement. Churchill knew that this policy would only encourage Hitler and make things worse. As Hitler continued to invade more European countries, Churchill was proven to be right!
The British People lost all confidence in Neville Chamberlain, which forced him to resign in 1940. He was replaced by Winston Churchill. Right after Churchill became the Prime Minister, Britain became the only European country fighting Hitler after he invaded France.
Churchill formed the Allied Powers and inspired the people to keep fighting despite the dark times. The Allied Powers consisted of the United States and the Soviet Union. Ignoring his dislike for Stalin and communism, Churchill made the right critical decision of joining forces with the sides that would ultimately help to defeat the Nazis.
After World War II
After the war ended, Churchill lost a reelection campaign and was not elected to be the Prime Minister again until 1951. He warned Britain and the rest of the western democracies of the dangers of communism, comparing its danger to that of Nazi Germany. Once again, he was right and the Cold War started soon after the end of World War II. Winston Churchill served his country for tens of years in and out of Office until he died in January 1965.
---
Back to World War II topics
---