Internet Scavenger Hunt & WebQuest Tutorial
One of the most frequent questions asked by buyers on Teachers Pay Teachers is, "How do you use internet scavenger hunt webquestss in your classroom?"  
Great question!  Here's how:
All of my internet scavenger hunt webquests include an embedded link in the PDF.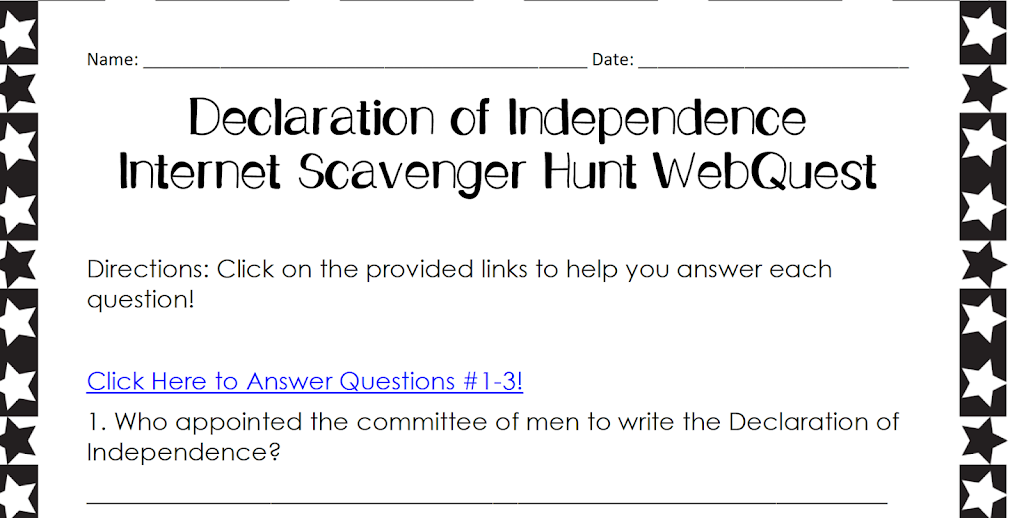 Students will need to click on this link to get to the website needed to answer the questions.  The easiest way to do this is to host the PDF on a website.  For example, my school uses ItsLearning to post assignments, homework, resources, etc.  I post my internet scavenger hunts on ItsLearning, so that my students can log on at school or at home to access them.  If you have a website for your classroom, Google docs, or a share drive for your school, these are great places to host the web quests!
Once your PDF is hosted on a site that the students can get to, you can make copies for each student to write their answers on.  I have my students fold and glue them in their Social Studies Notebooks. In doing so, they can be used as a study resource.
If all else fails, make copies for the kids. Students can type in the web address carefully on a web  browser!  I've done that many times, too! 🙂
Above all, I have found great success using internet scavenger hunt webquests in my classroom. For the reason that, they are a great way to include technology in what would normally be an everyday worksheet opportunity.
Interested in trying an internet scavenger hunts webquests in your classroom?!? 
Check out my Declaration of Independence Internet Scavenger Hunt WebQuest HERE!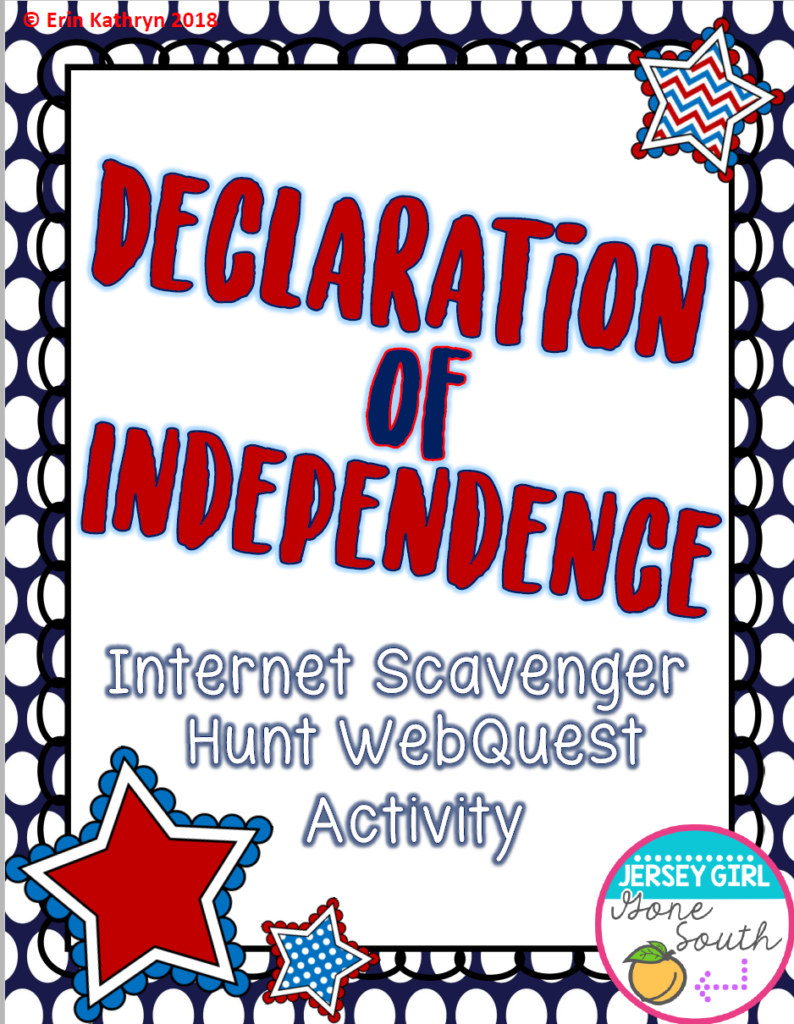 Be sure to check out my TeachersPayTeachers store! I have over 130 social studies and science internet scavenger hunt webquests to choose from!
If you have any other questions about internet scavenger hunt webquests, be sure to leave a question or comment below!