Baby Johnson is a…
In an effort to try to get you completely caught up with everything going on in our lives, I figured the most logical blog post after telling you we're having a baby… needed to be about OUR GENDER REVEAL!
We knew that we wanted to find out if our baby was a boy or girl as soon as we could (we are extreme planners after all). So, we opted to have the blood test done at about 12 weeks. After the blood test, came 10-12 days of waiting. Those felt like the longest days ever!
We always knew we wanted to find out if we were having a baby boy or a baby girl in a fun way.  However, my husband was adamant that if we were going to do a "reveal" with our friends and family, that it would need to be something awesome and manly for him to participate in.  I made it a personal challenge to find a super manly gender reveal idea.   When I showed him my idea using YouTube examples and Pinterest, he was hooked! YIPPEE!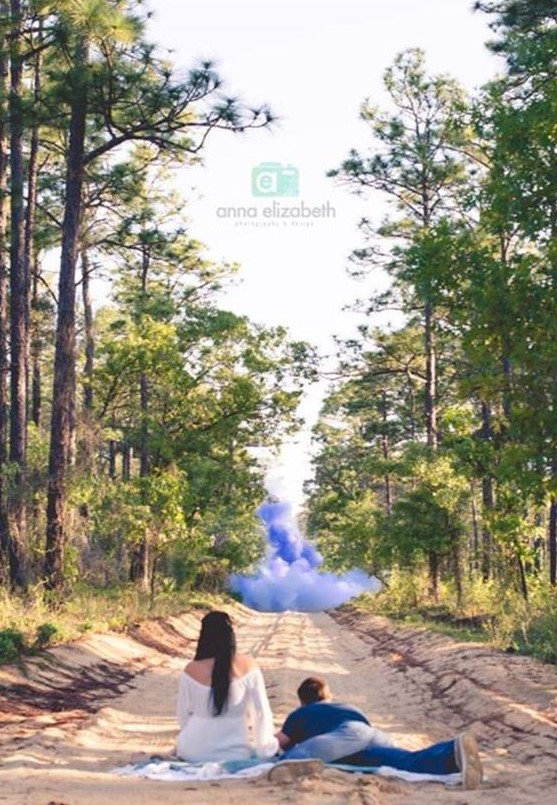 Tannerite Explosion
Being that my husband is an avid gun lover, we knew guns and explosions were the perfect way to find out if we were having a son or daughter!
So after researching and watching YouTube video tutorials, we decided we needed the following items:
– 4 lbs of Tannerite (We bought ours at Academy Sporting Goods)
– 10 lbs blue chalk powder (We bought ours at Color Blaze)
– 10 lbs pink chalk powder (We bought ours at Color Blaze)
– cardboard box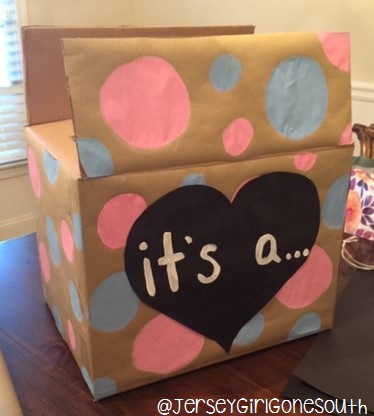 After buying the Tannerite and chalk powder, I decided to decorate the cardboard box to look super cute.  I covered it in craft paper and painted it!
The Results Are In!
Now all we had to do was get the results to our blood test!
When the doctor finally called, I had her give the results to my sister-in-law. That following Friday, my husband and I rushed home from work to our family's piece of land (where we would be shooting the Tannerite). We were full of anticipation!
We set up the box on top of straw, so that we had a good view when it went off.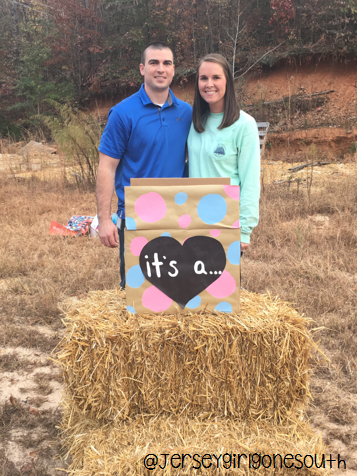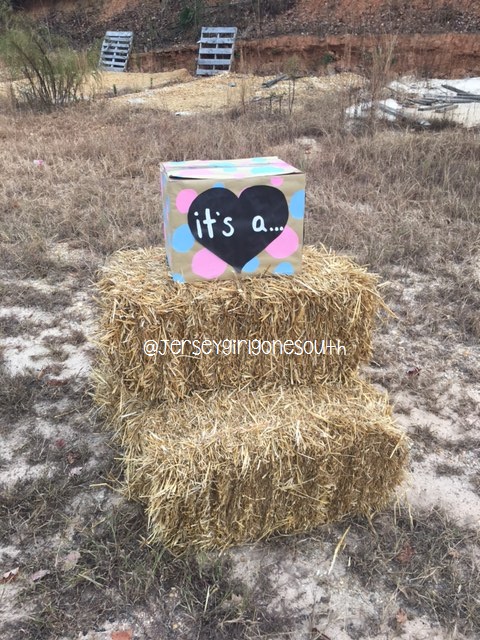 My sister-in-law had the large responsibility of putting the correct chalk powder (pink or blue) inside the box around the Tannerite.  After she did that, we were all set to go!  
Check out our gender reveal video below!
We are beyond excited about our baby girl due in May!